The AMT of an ASRock Q87M motherboard is configured to enable remote power control (power cycle) and display of the BIOS and the console. It is a cheap alternative to iLO or IPMI that can be used with Free Software. AMT is a feature of vPro that was available in 2011 with some Sandy Bridge chipsets. It is included in many of the more recent Haswell chipsets.
The following is a screenshot of vinagre connected to the AMT VNC server displaying the BIOS of the ASRock Q87M motherboard.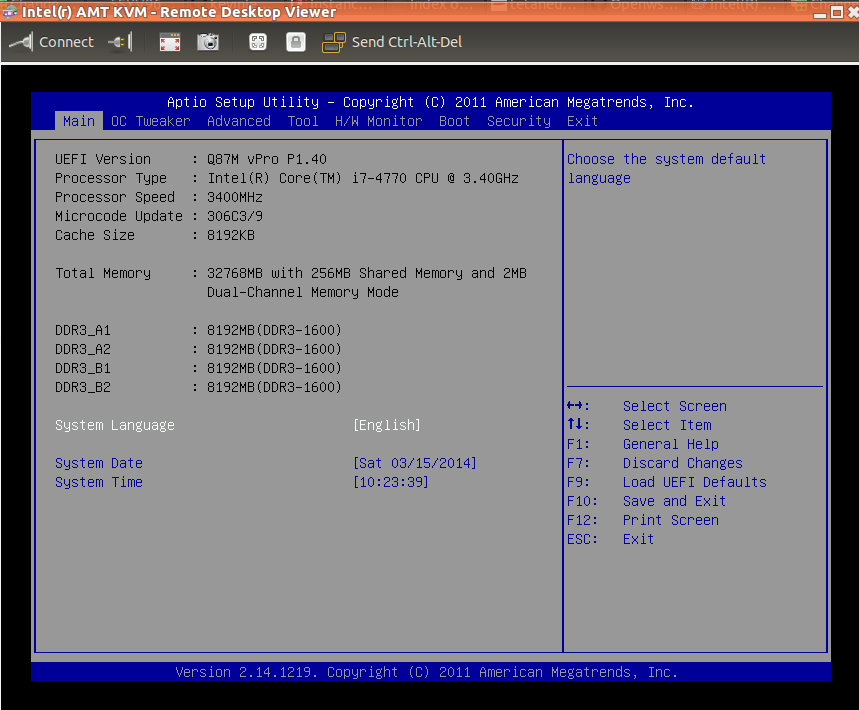 The following hardware configuration was purchased late 2013 and used to document the configuration process.
Note: If the AMT password is lost, F2 at boot time then Advance / AMT Configuration / un-configure ME : enabled then reboot and answer yes at un-configure and the password is back to admin.